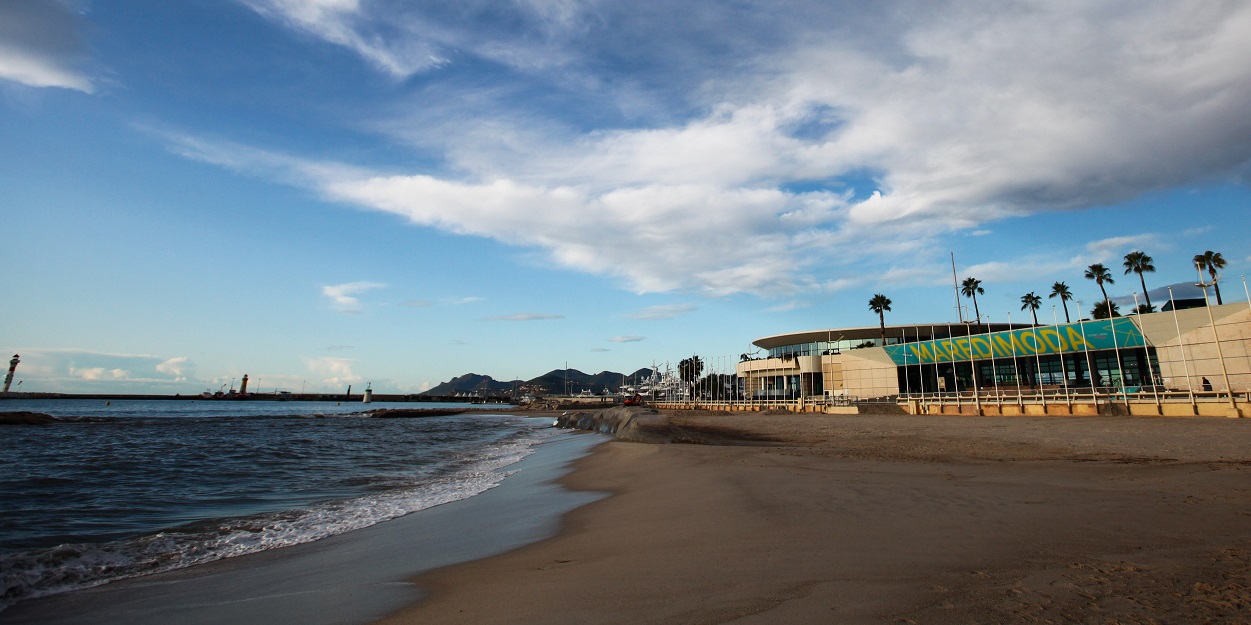 MarediModa means Beachwear, Intimates, Athleisure, Outsourcing…and much more!
MAREDIMODA CANNES 7-8-9 NOVEMBER 2023
MarediModa is the top event for the beachwear, intimates and athleisure fabrics and accessories, boasting the presence of international exhibitors and visitors whose numbers continue to grow year after year. As a result, it is a key event for sector professionals in terms of contacts, exchanges and business, old and new. To keep apace with sudden market changes, MarediModa continues to evolve. In offers guests a selection of specialized design studios and space devoted to producers from the Euro-Med area an Italy: the Private Label – Outsourcing Show.
EUROPEANS DO IT BETTER is the claim chosen in 2010 and still actual. A strong message that perfectly expresses the sentiment of Maredimoda member companies and one increasingly shared by outsourcers that, either tired with or smarting from disastrous experiences abroad, are starting once again to purchase their semi-finished products in Europe.
Fair Details:
7 November: 9.00 am – 6.00 pm
8 November: 9.00 am – 6.00 pm
9 November: 9.00 am – 4.00 pm
FOR PROFESSIONAL VISITORS ONLY
ALL VISITORS OF THE NEXT EDITION OF MAREDIMODA WILL HAVE ACCESS TO THE 2025 TREND BOOK FOR FREE:
– 190 pages of in-depths on key topics of the next season
– Color palettes
– A video presentation by David Shah
Free-pass registration: click here
MarediModa Digital Show: click here
Hotel booking: click here